Digital Marketing Consultant & Coach
Resolve the hangups you are having in your Digital Marketing, SEO, Funnel Development, and other areas in your full-stack marketing
Full Stack Marketing
To build the future of Digital Marketing.
We save you time. With so many things on your plate, who has time to do all the research? Our audit will give you a clear list of what's working and what needs improvement with a personalized touch from a skilled consultant. Followed by Coaching so that you can quickly adjust. 
Let's Take A Look At Where You Are At Today
Is your business where you want it to be right now? 
Or are you…
Attracting clients who aren't the best fit: timewasters, pennypinchers…
Relying on referrals and wondering what happens when they stop coming…
Not sure exactly who you really should be targeting and always looking for a hole in the market…
Not reaching your revenue goals even though you're working all the time?
If this sounds like you, you're in the right place! 
I attended a intensive workshop where Mike walked me through many strategies for my digital marketing. I then spent about a month implementing them all, even though Mike said to pick up to 3. At that time my business was struggling and I had plenty of time to work on my marketing. The result of investing the time applying Mikes Strategies was a 400% increase in my business.
― Carl. W.. ―
For Years Clay Digital has been my goto for Digital Marketing Knowledge. It has helped me in growing my business and expanding into other markets.
― John F.
I first met Mike when he was a consultant at a local Web Design Firm. My site had suffered a major drop in traffic and no one could give me an answer as to why. With a quick audit Mike was able find the problem and I was able to get things fixed. Over the years I have reached out to Mike and his team for advice on what and how to leverage my digital marketing.
― Stephen P.
Clay Digital Audited our Funnel and found where we where losing money. With just a handful of changes our FB ads started to convert and we saw a massive boost to our overall conversion.
- James S.
I went through Clay Digitals Agency Blueprint Training. The coaching on how to do a competitive audit and be able to see gaps in the market and what the competition is weak at doing has helped me sell 2 accounts in under a month. I used to just sell SEO but a full stack digital marketing Blueprint now allows me to sell results and strategy vs. just throwing stuff at a wall hoping something sticks.
- Bill C.
Mike Helped is such a mild word it does no justice! Lights came on in my head! You really brought it home especially with the different angles you approach the blueprints from and tie it together in a magnificent way!
- Jazzi Y.
Well it looks like this stuff works! Just did like Mike said in a conference call yesterday and today got multiple people IMing me asking for a meeting to talk about services. THANK YOU CLAY DIGITAL TEAM!
- Chris M
After just a few days of learning how to build Clay Digital' "Digital Marketing Blueprint" I was able to sell them and help my new client look at Digital marketing from an aspect other than just Rankings.
- Sherman H.
The Digital Marketing Audit and Coaching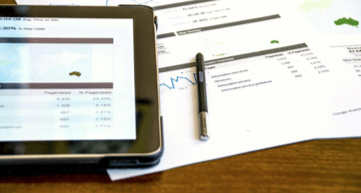 Do you know what you are doing right? Do you know what you are doing wrong? Our detailed Digital Marketing Audit is designed to map it out for you. We have taken the top 97 points from all the projects we have done over the last 30 years and built a detailed AUDIT system. By signing up for this, one of our highly trained consultants goes through the audit elements one at a time, looks at your digital assets, and provides notes back to you. Providing a Pass / Fail list, and linking to our Coaching portal where you can learn how to fix what is wrong first. You will have 12 months of access to the coaching platform and the ability to submit questions to the member's area.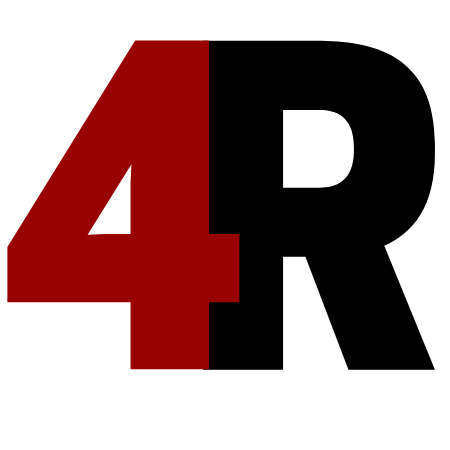 Over many years and working with over 10 thousand businesses we have found that if you make sure you have a marketing system in place in each of the 4R's you can grow your business every single quarter. We have had some clients see as much as 400% growth in 90 days and the majority see a 20% growth for each strategy they add to their marketing. 
The Digital Marketing Blueprint
In 2013 we launched the DMB as a way to help document and map out a full-stack marketing plan for businesses. This in-depth and detailed dive into the core of a business builds on 3 elements to build a marketing plan from beginning to end. Fro, understanding business vision and mission to map out your ideal client's messaging. The blueprint is the full program from beginning to end. It is used to train in-house marketing teams and to map out the overall direction that team takes. 

A detailed examination of the elements or structure of something.
Business :  A research discipline of identifying needs and determining solutions to problems.
Market : The activity of gathering information about conditions that affect a marketplace.
Competitive : Assessing the strengths and weaknesses of current and potential competitors. 

A plan of action or policy designed to achieve a major or overall aim.
4 R Tactics : A series of tactical marketing strategies in 4 areas of business.
Content Marketing : The creation and sharing of online material to stimulate interest. 
Nurture Sequencing : An automated series of communications to guide leads to action.

To follow the course or trail of something, in order to note their location at various points.
Goals: To aim into the future for the desired result.
KPIs: Key Performance Indicators. What should you track, and how does it affect your business. 
Analytics: The systematic computational analysis of data or statistics.